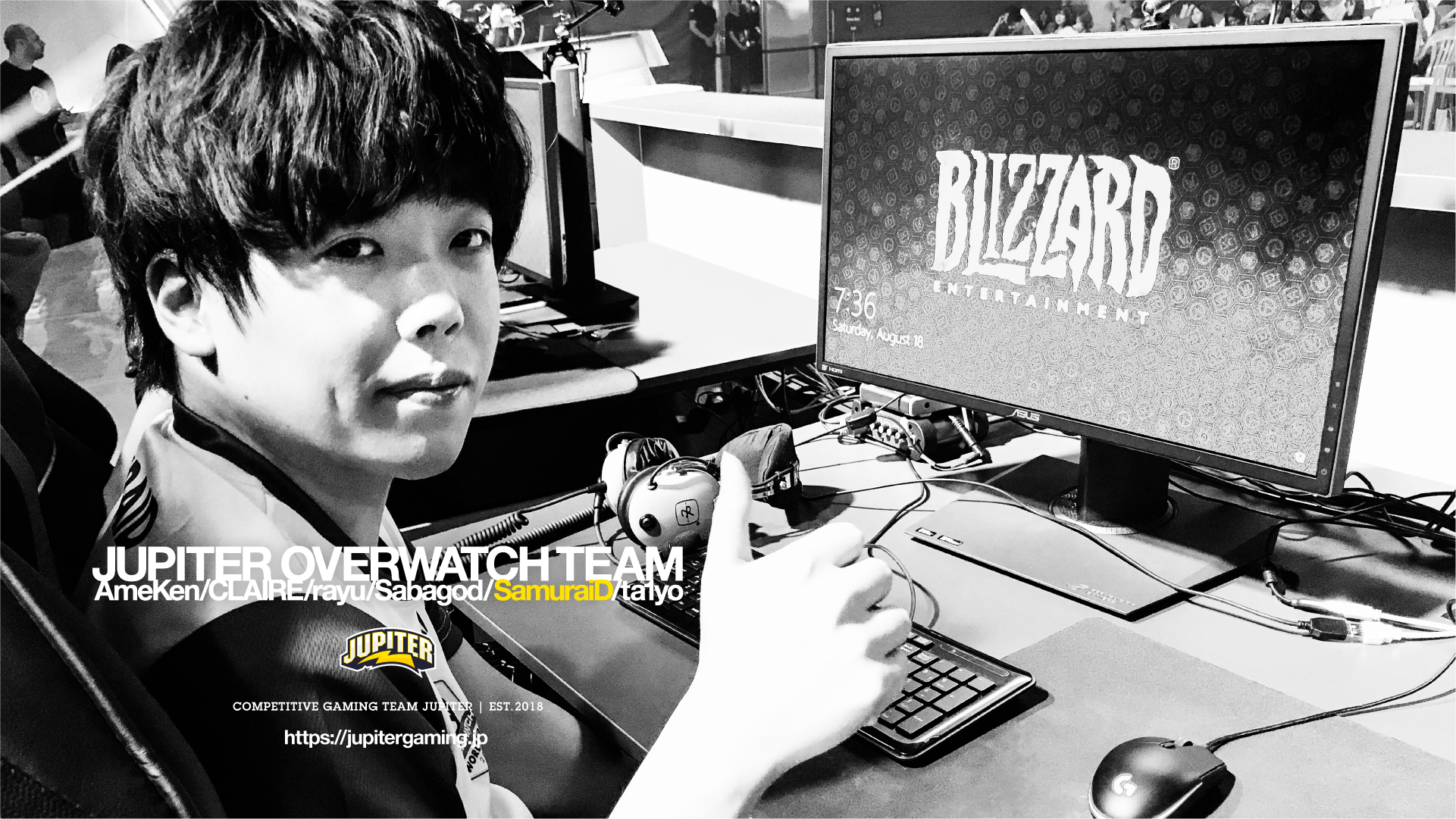 Overwatch – SamuraiD joined
この度、SamuraiDが12月3日からのトライアウトを経て「JUPITER」のオーバーウォッチ部門に正式加入しましたことをご報告致します。
SamuraiDは、2018年の『オーバーウォッチ ワールドカップ』日本代表に選出されるなど、大会出場経験が豊富なベテランプレイヤーであり、ずば抜けたメインタンクのセンスの持ち主です。タンク中心のメタが続く中、重要なキーマンとなっております。
一方、BATAのトライアウトも終了し、加入を見送ることとなりました。今後のご活躍に期待しております。
「JUPITER 」オーバーウォッチ部門は、アジア太平洋地域オープントーナメントである『オーバーウォッチオープンディビジョン』に参戦しており、現在2勝0敗の成績を残しています。
今後も「JUPITER」並びにSamuraiDの応援をよろしくお願い致します。
ー
SamuraiD has officially joined JUPITER`s Overwatch team.
Being one of the veteran Japanese Overwatch players, SamuraiD`s main tank skills are not to be looked down on. In this tank heavy meta, he will definitely become a key player for the team.
Please cheer for both JUPITER and SamuraiD! #ChargeON
ー
SamuraiD's message
もう一度コンテンダーズ出場、そして優勝を目標に頑張ります!よろしくお願いします。
ー
I will try my best once again by first joining back into contenders, and winning the whole thing!!!
ー
LINK