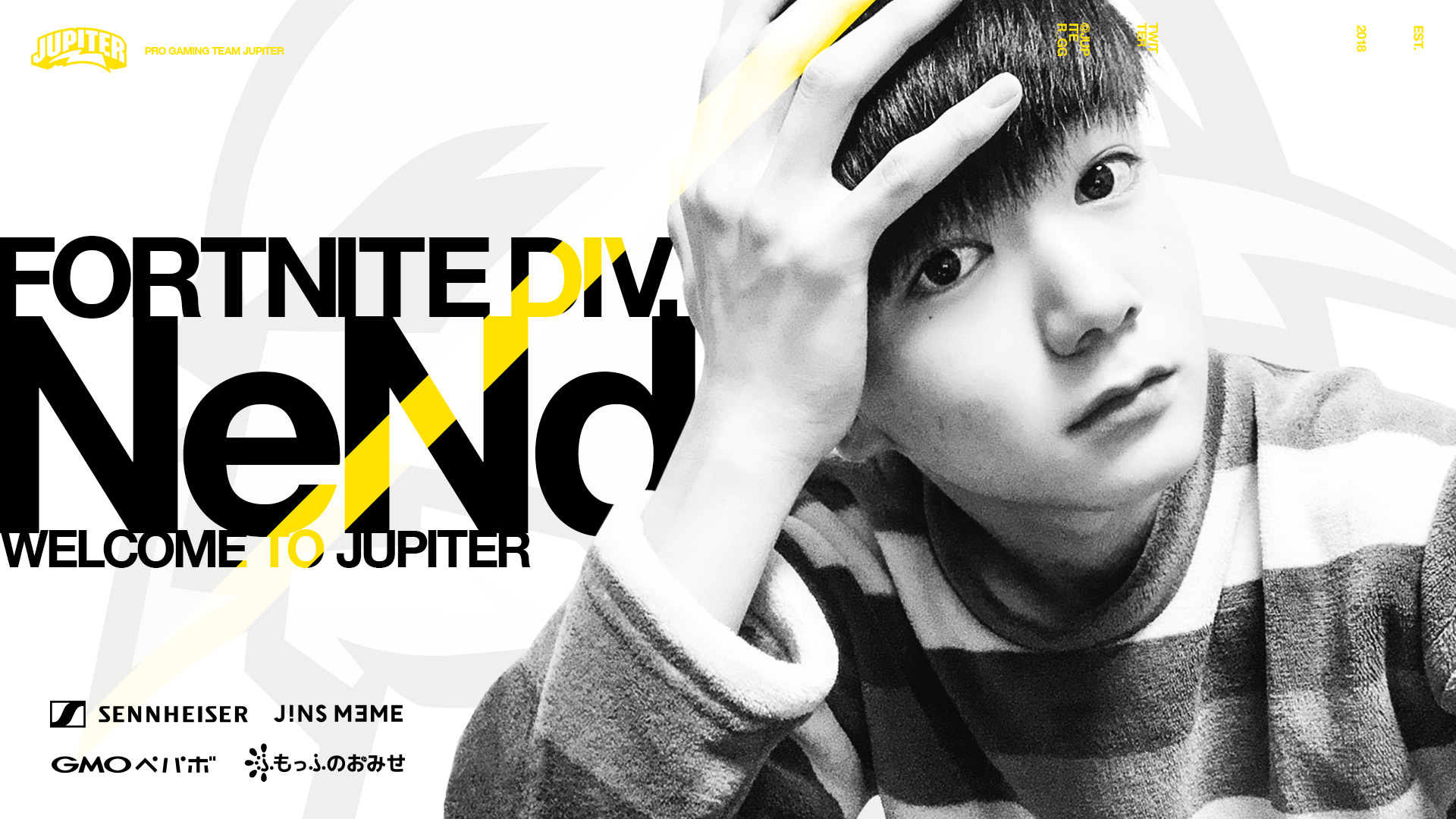 Fortnite – NeNd 加入 | See below for the English News
この度「JUPITER」は、かねてよりメンバー募集を行っていた Fortnite部門へ、NeNd選手が加入することとなりました。
NeNd選手は、新進気鋭の16歳Fortniteプレイヤーで建築技術は日本の中でも指折り。
即席で組んだトリオ大会では13位と好成績で今後に期待できる選手です。
持ち前のテクニックを生かし、ホーリーヘッジズで暴れ倒します!
すでにフォートナイト部門に所属しているはくとんと共に、JUPITERを成長させてくれることを確信しています。
新しくJUPITERファミリーとなったNeNd選手への暖かい応援をよろしくお願いします。
[USE CODE NEND]
—
We are pleased to announce that NeNd has joined in our Fortnite team.
He is 16 years old and his build techniques are one of the best in Japan.
At the trio week 1 in Asia he ranked 13th place with a pickup team.
With his excellent techniques he will defeat all opponents in Holly Hedges!
We are looking forward to watching his play and contribution to JUPITER with his teammate ha9ton.
Please give him your support.
[USE CODE NEND]
NeNd's message
この度JUPITERに所属することになりました。NeNd(ねんど)です。
これからも自分のプレイを磨き続け、最高のプレイヤーとなれるよう日々精進していきます!
皆様、応援よろしくお願いします!
—
I am pleased to announce that I have joined in JUPITER.
I will do my best to be a top player!
Please support me!
LINK