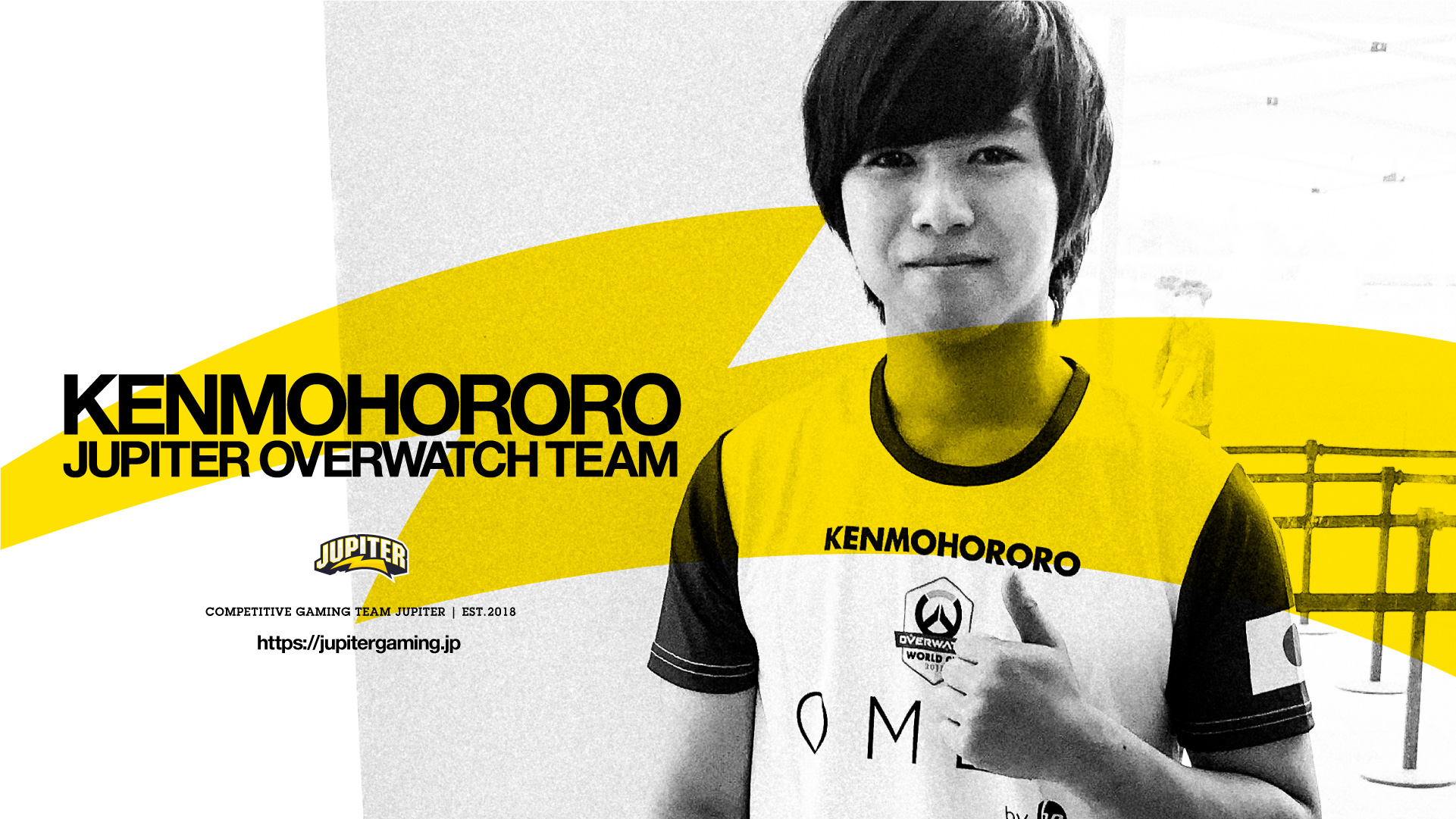 Overwatch – けんもほろろ joined
この度、けんもほろろが「JUPITER」のオーバーウォッチ部門に正式加入しましたことをご報告致します。
けんもほろろは、2018年の『オーバーウォッチ ワールドカップ』日本代表に選出され、すでに「JUPITER」に所属しているAmeKen、CLAIRE、Sabagod、ta1yo、SamuraiDと活動するなど、チームメンバーとしてもゆかりのある選手であり、即戦力として期待できる選手です。
一方、所属するta1yoは4月から大学へ進学することから、学業を優先するため一時的にリザーバーとなります。
つきまして、けんもほろろは過去に担当していたDPS枠での加入となります。
引き続き「JUPITER」並びにけんもほろろの応援をよろしくお願い致します。
ー
Kenmohororo has joined JUPITER's Overwatch team.
He is one of the Japan national team member of 2018 Overwatch world cup and he has a relationship with AmeKen, CLAIRE, Sabagod, ta1yo, SamuraiD. So he will be an instant fighting force. 
On the other hand, ta1yo temporarily become reserver because of advance to university.
Accordingly, this time, Kenmohororo joined as a DPS.
Please cheer for both JUPITER and Kenmohororo! 
ー
Kenmohororo's message
また、以前所属していたチームのメンバーと同じチームで活動できて、嬉しく思います。再度DPSに戻るということで、気を引き締めて挑戦していきますので皆さま応援よろしくお願いします!
ー
I'm very happy to play with member of team that previously belonged to. I promise to work hard as a DPS!
ー
LINK