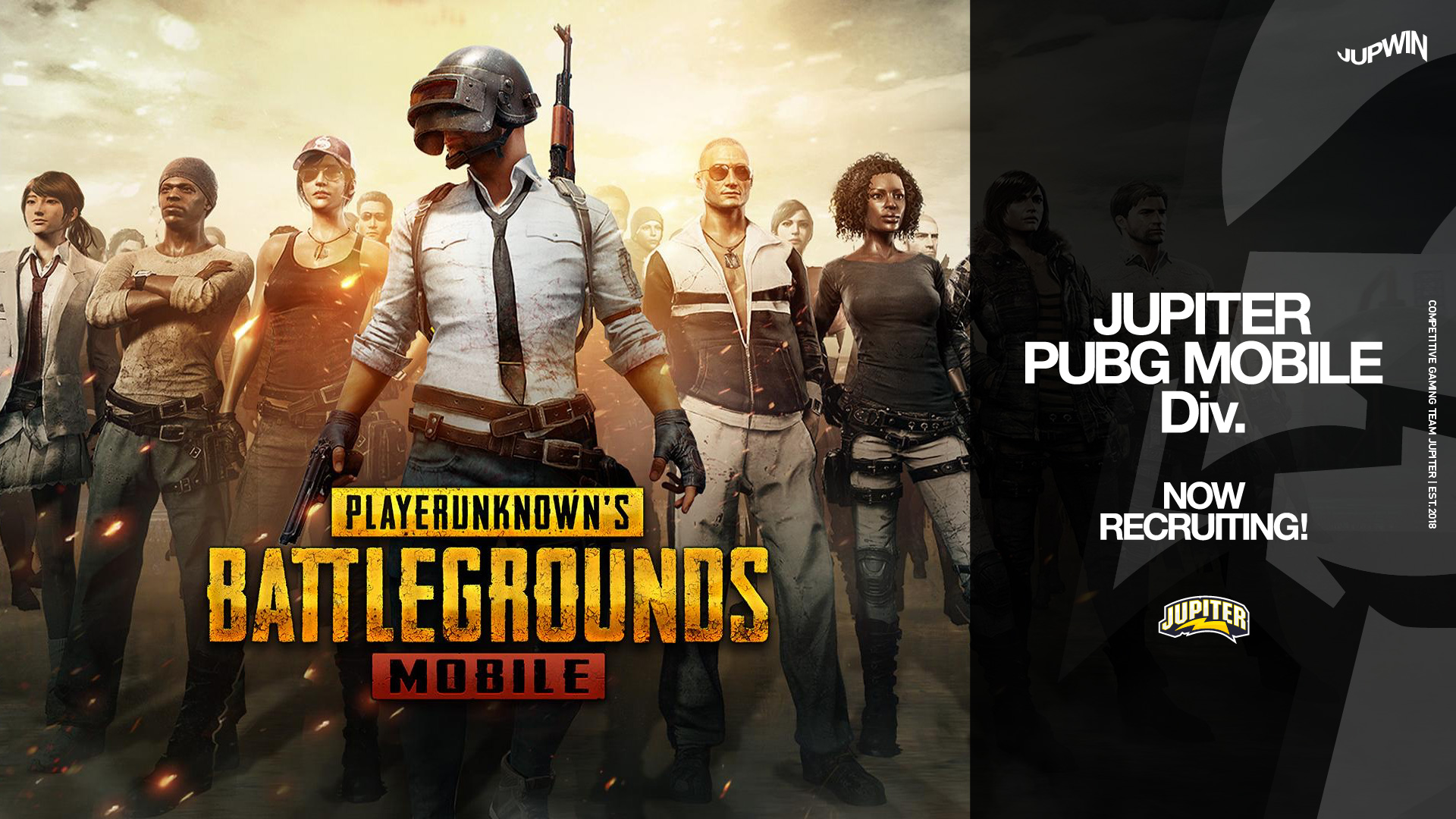 JUPITER joins PUBG MOBILE
この度、「JUPITER」はPUBG MOBILE部門を設立することをご報告します。
それに伴い、以下の選手が加入致します。
DoggySniper選手は『PUBG MOBILE STAR CHALLENGE GLOBAL FINAL2018』に日本代表として出場している選手です。
PUBG MOBILE部門は、トライアウトメンバーを入れて2019年3月17日に開催される「RAGE PUBG MOBILE INVITATIONAL CHALLENGE」に出場します。
これからも「JUPITER」の応援をよろしくお願いいたします。
ー
We JUPITER have established an PUBG MOBILE team and the following players have joined.
DoggySniper was the member of the "PUBG MOBILE STAR CHALLENGE GLOBAL FINAL2018" Japanese national team. 
We will participate in the "2019 RAGE PUBG MOBILE INVITATIONAL CHALLENGE" March 17th, 2019 with these players.
Please cheer for us!
ー
MESSAGE
DoggySniper
自分の選んだ道を後押しや応援してくれる方々の為にも、これからも成長し皆様に笑顔を届けられるよう精一杯努力します。
ー
I will do my best to grow and deliver a smile to everyone who support and cheer my way.
ー
Matyo
JUPITERの名に恥じぬよう、影響力があるプレイヤーになれるように頑張ります。
ー
I will do my best to become an influential player in the name of JUPITER.
ー
LINK
DoggySniper
 – Twitter
 – Twitch
 – Youtube
Matyo
 – Twitter
 – Youtube