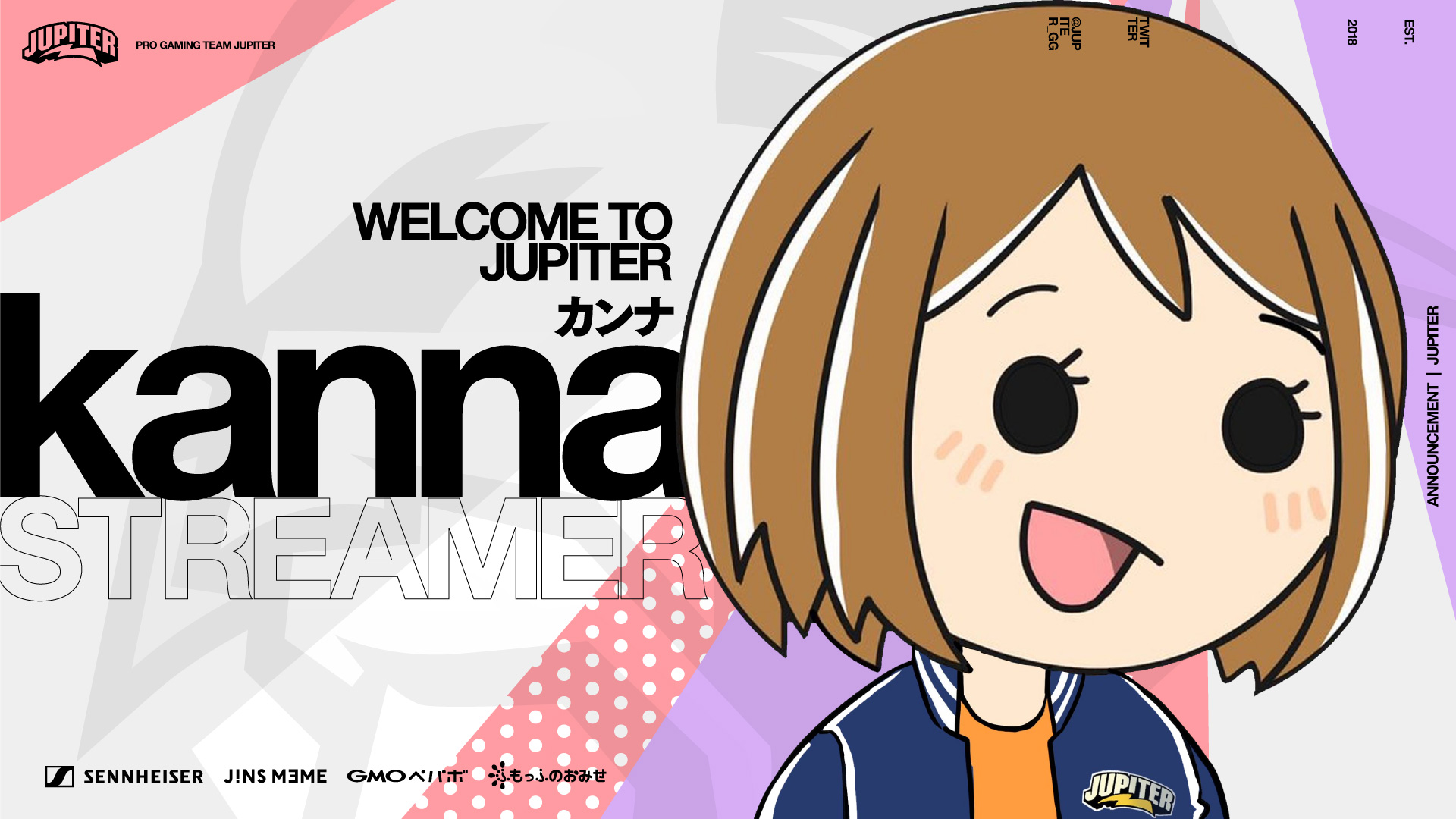 STREAMER – カンナ 加入 | See below for the English News
この度カンナが、JUPITER STREAMER部門へ加入することとなりました。
カンナは、PUBGを中心にレトロゲームやギターなど、バラエティ豊かな配信を行なっています。
また、視聴者とのコミュニケーションを大事にしており、雑談配信も積極的に行なっています。
ゲーム配信中でもコメントが多いのが特徴です。愛嬌のあるカンナを宜しくお願いします。
—
We are pleased to announce that Kanna has joined in JUPITER.
She has a unique character and streams for PUBG, retro games and guitar.
She likes to communite with her viewers. That is why she often stream just for chatting.
Thanks to her fans she always has many comments on her stream.
Please give her your support.
カンナ's message
ゲームとラジオと犬が大好きなカンナと申します!チームの力になれるようしゃかりきがんばります!
Hello! I am Kanna who loves games, radio and dog! I will do my best to contribute to the team!
LINK