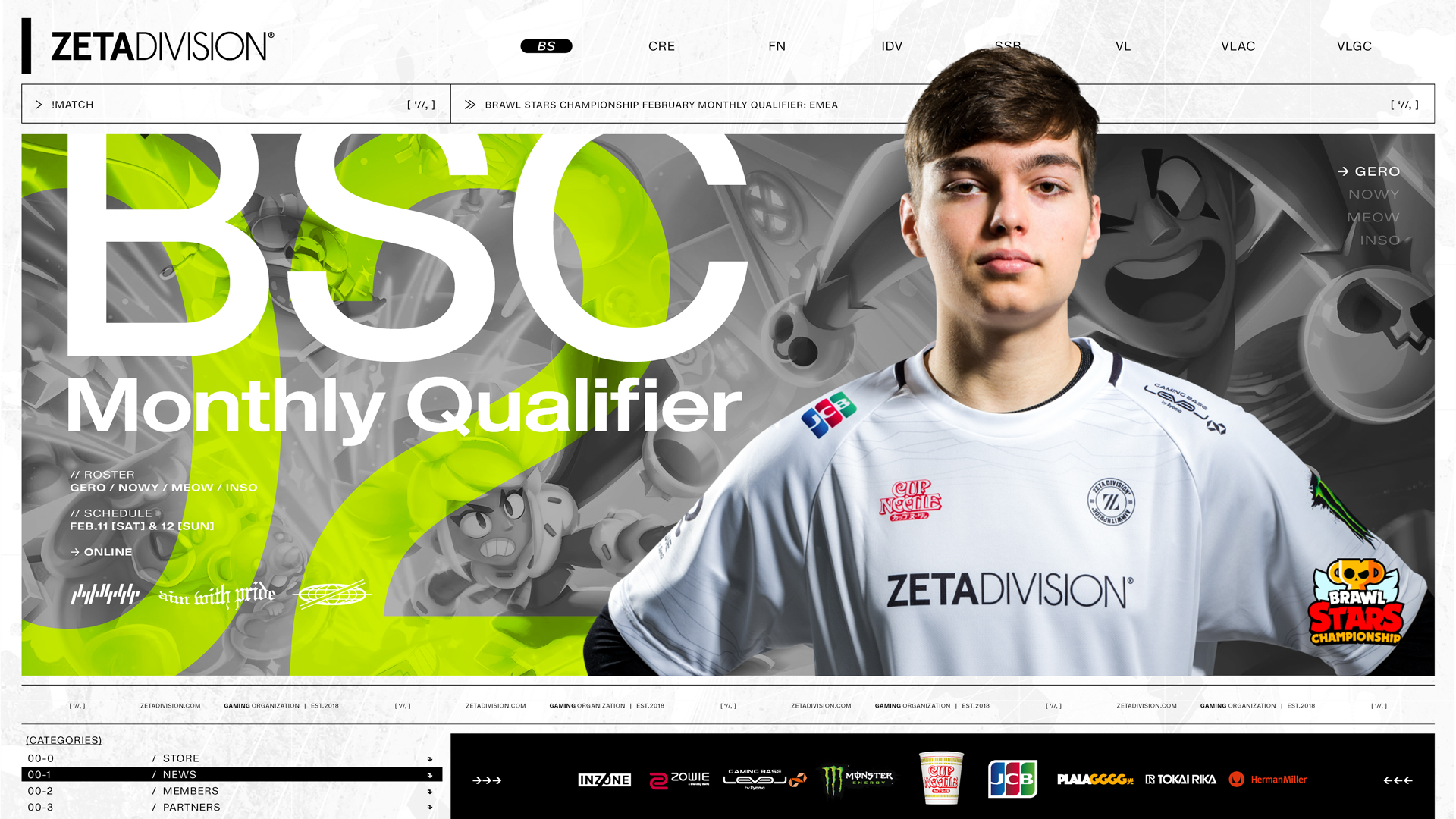 Brawl Stars部門 – 『Brawl Stars Championship 2023 February Monthly Qualifier』に出場
Brawl Stars部門は2023年2月11日(土)、12日(日)に行われる『Brawl Stars Championship 2023 February Monthly Qualifier』に出場いたします。
Monthly Qualifierにはゲーム内で行われるチャンピオンシップチャレンジをクリアしたプレイヤーが参加します。
ダブルエリミネーション方式のトーナメントで対戦を行い、上位8チームがマンスリー決勝に進みます。
新体制で挑む初めての公式戦、マンスリー決勝への出場をしっかり決めてきます!
みなさんの応援をよろしくお願いいたします!!
The ZETA DIVISION Brawl Stars team will compete in the "Brawl Stars Championship 2023 February Monthly Qualifier" on February 11th and 12th, 2023.
The Monthly Qualifier is open to players who have completed the in-game Championship Challenge.
Players will compete in a double-elimination tournament, with the top eight teams advancing to the monthly finals.
This will be the first official tournament under the new structure, and we are determined to make it to the monthly final!
Your support will be greatly appreciated!
#ZETAWIN
DETAIL
■日程(日本時間)
2023年2月11日(土) 19:00〜
2023年2月12日(日) 19:00〜
■公式情報
ZETA DIVISION – LINK
GeRo – Twitter / Twitch / YouTube
MeOw – Twitter